Nydra Turner, LCSW-S Executive Director

Nydra Turner is the Owner and Executive Director of Turner Consulting and Therapy Services. She is also the Founder, Chairperson, and Board President of Ardyn Hope, a nonprofit organization whose mission is to serve the community by acting as a catalyst that helps community members reach their goals and fulfill their potential.
Mrs. Turner earned her Master's degree in Social Work from Aurora University in 2005. Since that time, she has worked with individuals of all ages, families, couples, and multifamily and individual groups, in a multitude of settings, from inpatient to outpatient treatment facilities. Mrs. Turner utilizes a multidisciplinary approach by applying the biopsychosocial model combined with her specialized knowledge and advance practice skills in the assessment, treatment, and diagnosis of her clients. She uses various therapeutic techniques, including cognitive behavioral, psychodynamic, and brief solution-based therapy as well as coping skills training. She is trained in Cognitive Behavioral Therapy and certified in Dialectical Behavioral Therapy and Critical Incident Stress Management, and believes it is important to partner with clients to determine the best approach to treatment together. She has also participated in the development of state and agency programs, and is a Critical Incident Counselor, being called upon at times where individuals have experienced a high-level of trauma and need immediate assistance.
Mrs. Turner has a substantial background working with individuals at all levels of care and continues to broaden her knowledge and strengthen her skills through seminars and conferences. She spends much of her time working with her community and believes in giving back.
Deborah (Debbie) Utterback, LCSW-S Clinical Team Lead
Deborah "Debbie" Utterback is a dual licensed professional. Utterback is also the current Clinical Lead at Turner Consulting & Therapy Services. She is a Licensed Clinical Social Work Supervisor (LCSW-S) in the state of Texas and a PATH International Certified Equine Specialist for Mental Health Learning (ESMHL). Debbie has always had a love for animals and wanted to be a veterinarian when she grew up. As a sophomore, she began to understand how the partnering of an animal, specifically horses, could benefit a person. She spent several summers learning and teaching horse handling skills. Her love for understanding horses drove her and she took any opportunity to be around, work with, or ride them. She always knew she would use them in her career one day. When thinking about her future, she couldn't imagine a better way to help people than becoming a social worker and therapist. As a mental health professional, she graduated from Howard Payne University Summa Cum Laude with a degree in Bachelor of Arts in Social Work with Sociology Minor. She completed her Master of Science degree at the University of Texas at Arlington in Social Work with a focus on Direct Practice with Children and Families. She has spent her career working with adults, children, adolescents, and their families in the following settings: school, criminal justice system, foster care system, and hospital. Mental Health is such a passion of hers that Debbie often volunteers her time to work with local and international non-profit organizations as a consultant and educator. After the pandemic, she turned her part-time private practice into her full-time job. She uses talk therapy primarily but loves to couple it with Equine-Assisted Psychotherapy. It is her experience that by pairing these different modalities is where she has seen the most effective way to observe noticeable progress in a person's goals. Her favorite part about this role is partnering with and walking alongside her fellow therapists. Debbie embraces the wraparound approach and wholeheartedly believes that working together is how we walk best with people. She feels her partnerships with different providers is the best way to further people in their journey of healing and becoming a healthier version of themselves.
Catina Groves, LMSW-Supervisee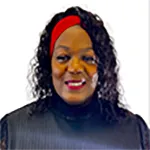 Catina Groves is a current behavioral counselor at Turner Consulting & Therapy Services. She earned her Master's degree in Social Work at Indiana University South Bend. She has since then worked as a Licensed Social Worker since 2016, providing mental health services for individuals of all ages; specializing in men and women with drug addiction, LGBTQ, and the HIV population. With years of experience in these areas, her expertise stretches abroad, but not limited to: Individual therapy, group therapy, behavior modification, emotional difficulties and family concerns. Groves believes in working as a team with the client(s) with setting individual goals prior to, during, and after the close of the therapy process.
Tamara Brown, LCSW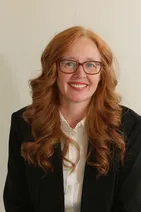 Tamara Brown is a licensed clinical social worker with over 17 years of experience helping individuals, families, and communities overcome the challenges they face. As a compassionate and dedicated mental health professional, Tamara is passionate about working with people of all ages and backgrounds to improve their well-being and build resilience.
Tamara holds a master of Social Work Degree from Texas A&M University Commerce. Throughout her career, she has honed her skills in a variety of therapy modalities, including cognitive-behavioral therapy (CBT), dialectical behavior therapy (DBT), and family systems theory. Tamara has a deep understanding of mental health issues and is committed to providing personalized and evidence-based treatments to support clients on their journey to healing and recovery.
In addition to providing individual therapy, Tamara is a pediatric and maternity care manager, where she works as part of a large interdisciplinary team addressing challenges unique to complex health care and high risk pediatric and maternity clients.
Aaron Gaddis, LMSW-Supervisee
With more than 30 years of community work and family counseling experience, Dr. Gaddis is committed to reaching families through family counseling. Dr. Gaddis currently serves as a therapy and group facilitator for Turner Consulting and Therapy Services.
Dr. Gaddis holds a BA degree in Social Science & Theology from American Baptist College in Nashville, TN, a Master of Theology degree in administration from Dallas Theological Seminary in Dallas, TX, and a Doctor of Ministry degree from Dallas Theological Seminary with a concentration in Marriage and Family Leadership. He is a certified Prepare-Enrich relationship facilitator, a Prevention and Relationship Enhancement Program (PREP) facilitator, a member of the National Association of Social Workers, a member of the American Counseling Association, and a permanently approved Graduate Teacher of the Evangelical Training Association. Dr. Gaddis is highly effective at family and group communication.
Dr. Gaddis is the founder of Successful Alternative consulting, assisting nonprofit organizations through administrative audits, financial development, organizational structuring, and training. He has been married to Tamme H. Gaddis for 35 years, and they are the proud parents of one young adult daughter.